In this competitive gaming industry,it is very important for a game to stay active and updated as compared to its competitors.The most important and crucial phase for any game is to fetch maximum number of downloads and later maintain the interest of its users.
Game evaluation is a process driven approach that determines various aspects of a game. This is an important thing to consider as it is the best way to know what your competitors are doing and where are you lacking behind. This process first chooses a game that is to be evaluated and then performs the following steps
Game Evaluation - Explained
The following characteristics in a game are determined and are given a score from 1 to 10 , depending upon the performance.
Know the category of the game

Clarity of the game play

Navigation

Balance between various aspects

Retention capability of a game

Integration of modules and elements

What value and experience factor does it determine

Strongest point in the gameplay

Weakest point in the gameplay

Competitor analysis
After all these steps are covered, the game evaluator can now get recommendations that could be used for the betterment.
Game Evaluation - Benefits
Game Evaluation is a svelte approach of keeping your game up to date and flexible to the changing needs of gamers as it
Keeps user's interest intact

Helps maintain with latest and updated technology

Ensures better ROI and number of downloads

Achieves better performance and user acceptance

Opens a gateway to further enhancements

Keeps you ahead of your competitors
Finally, a well evaluated game is need of the hour and if your game lacks this, you are left far behind.
Game Evaluation - Why?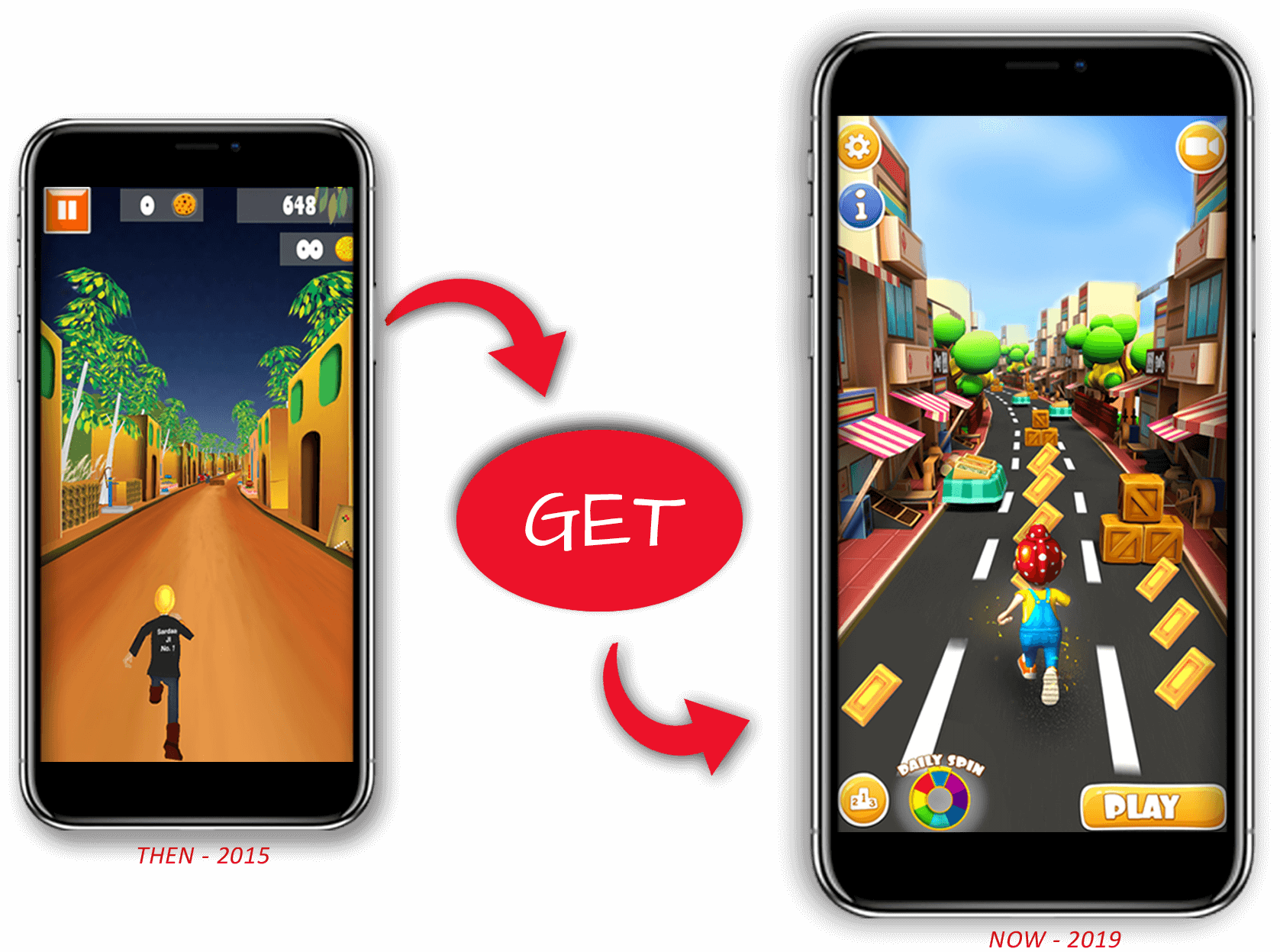 This sample portrays a clear difference in a game before and after 'GET'.
We planned to update an old game of ours after analysing it with 'GET'. As a result, we got refined looks,engaging gameplay and whopping 1 Lac+ downloads.
Frequently Asked Questions
What is Game Evaluation?


Game Evaluation is the study and analysis of your game to find out its weaker and stronger areas. This service also aims at inspecting your competitor game in the same genre and fetch you some better and expert updation recommendations.
Why should my game get evaluated?


Game evaluation is not just a service, its an expert  level analysis that will work on the deeper technical and non technical aspects of your game that contribute to its success and user acceptance. A game evaluation score will help you determine the required updation according to the ongoing gaming trends and get better ROI. Remember, Game evaluation is not any simple report, it contains tailor made aspects of a game that are most often not known.
 My game is doing great. Should I get it evaluated?


Well, even if you have a fantastic game, it needs to adapt to the upcoming trends, and game evaluation will help you analyse it before your competitor does.