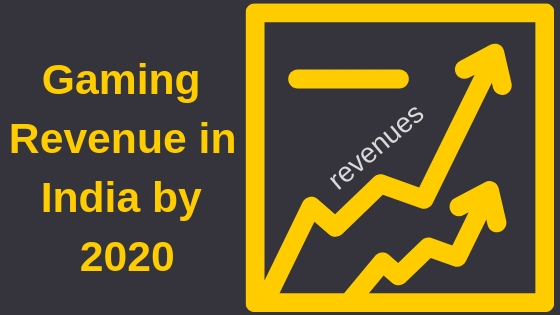 Video Gaming, the emerging passion of billions, is the most rapidly growing stream in the world. Since it's evolution back in the 20th Century, it has taken a swift turn towards technology and blended to bring out the most engaging user experiences.
Throughout the world, there are almost 2.3 Billion active gamers at present and this number is continuously increasing at a faster pace than ever before. Such a big and growing number depicts the popularity of gaming as a choice of the present world. Smarter game development techniques, smartphones and other robust gaming platforms are the main factors behind this craze. Also, gaming is going through a massive digital transformation with cloud based gaming making its place.
Recently, the game development companies have updated to more svelte and adept game development tools that make the gaming environment look near real. This almost real world feel while gaming keeps gamers engaged in the game play for a longer time. A survey portrays that more than one third of Indians play mobile games for at least 5 days each week.
Over last 3 years, India has recorded a significant number of increase in its gamers. Out of 1.32 Billion population in India, 60% of the population is below the age of 35 years. This young age group is an active contributor towards the growing gaming population of the world.
Today, with an approximate 240 million active mobile gamers, India is the 2nd largest mobile gaming population in the world and ranks at number 5 in terms of mobile gaming revenues.
Further, Nasscom has projected an increase of 87% in the Indian gaming revenues by the year 2020 with around $1.1 Billion revenues earned. This is a big number that predicts a whooping increase in Indian gamers and their inclination towards gaming
The contributing factors
The major contributing factors towards these increasing numbers  are the mobile games and a family gaming culture that is rapidly increasing in India. Many families have now turned into 'gaming families' with the youngest and the eldest member in the family enjoying their favorite game genre over a smartphone. This is an intense factor that helps foster gaming with holistic development in the gaming culture throughout the country.
Moreover, the introduction of smartphones and easy availability of internet are two important
factors that have made gaming reach each hand. Now, every smartphone user has access to the application store and can quickly download their favorite game anytime and anywhere.
Additionally, the widespread social media is keeping people of India connected and enjoy the games over social media platforms by making team with people from anywhere in the world. This keeps people busy and helps them get rid of loneliness while giving a power packed entertainment source.