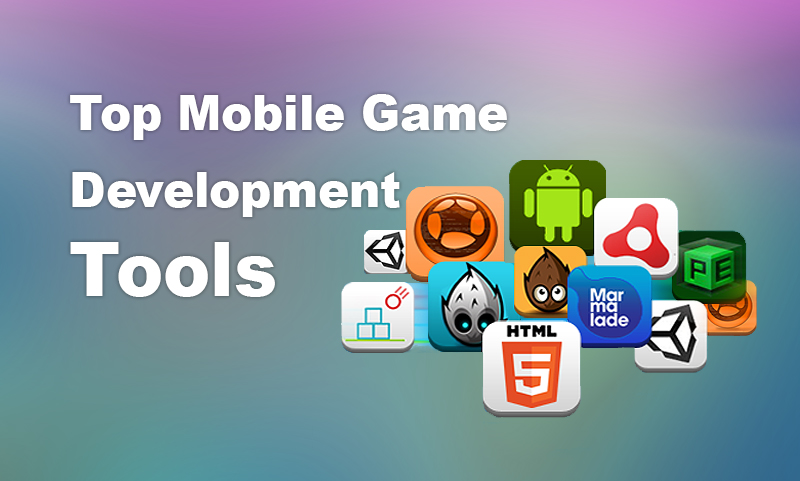 With the rise in mobile internet penetration and Smartphone usage, more and more people are playing mobile games. That is the reason why professional mobile game developers have been creating games to meet their requirements and preferences.
Certainly, without the help of engines and frameworks, game developers would not be able to meet the growing demand of games. So, here we have outlined the best game development tools which are extensively used by skilled and proficient game developers who develop games with their sheer dedication and efforts. Have a look:
Unity: Unity continues to be a favorite tool among game developers for its dependability, cross-platform capabilities and dependability. From 2D puzzle games to intricate 3D action titles, Unity continues to rule the gaming industry. The fundamental unity tools are available free of cost and so, you can use those tools to publishing games in iOS, Android, Windows, and Blackberry 10 at zero cost or collection fee.
Godot Engine: This open source Game Engine is free to use for personal or commercial use. You become the owner of your game completely and you can even edit the engine if you want to. No subscriptions or royalties are necessary. The Godot engine may be light on the wallet, but it's never light on features.
Monogame: It is an open-source video game framework that utilizes .NET to make its code reliable for cross-platform development. If you are a skilled C# programmer who desires to program all the bells and whistles yourself or planning to create your own game engine, this framework could be the most excellent option for you.

Unreal Engine: Useful to C++ programmers, the Unreal Engine 4 has allowed designers to experiment in game making with their creative Blueprint system. With Blueprints, no labor coding is required. So, now you can easily get your hands on a copy of Unreal Engine 4 for free only if you agree to 5% royalty of the amount you earn.
Gamemaker Studio: Some of the popular iOS games such as: Serve, Simply Solitaire, Delicious Deadbolt and Cook were all developed with Gamemaker Studio. This tool is a great fit for mobile developers since it has a lot to do with 2D game development. The latest Gamemaker Studio 2 entails outstanding features like – animation support, workflow editor, easy git integration and a tileset editor. Every feature would cost you around $800.
Hence, if you are keenly interested in making your own video game, these magnificent tools are waiting to be utilized and an audience waiting to play the game. So, run a testing cycle on these tools, familiarize yourself with them and see how it works for you.
Undoubtedly, chances are excellent that one of these mobile game development tools would help you meet your requirements and can become your next result-focused mobile game development tool. Using these tools got to be one of the best ways to get a high-end game. What say? You can give your comments below.